Glow Spotlight: Mineral Makeup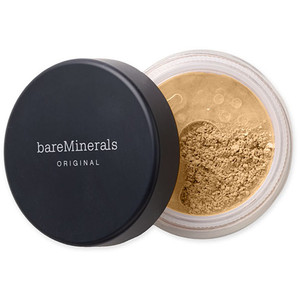 Thanks to great formulations, mineral makeup is still garnering praises from beauty junkies who long for a radiant glow. It's not hard to see why: ideal for women with sensitive and acne-prone skin, it has anti-inflammatory, antioxidant and non-bacterial properties and doesn't clog pores. The natural-looking coverage it provides is the antithesis of a caked-on makeup look. Before beginning, let your moisturizer sink in and then tap the powder on the lid. Next, take a kabuki brush and start applying in circular motions. Pur Minerals Pürfection Starter Kit is perfect for mineral makeup newbies. Watch this video for a bareMinerals Foundation application tutorial:
Have you tried mineral makeup yet?