Phan Favourite
June 21, 2012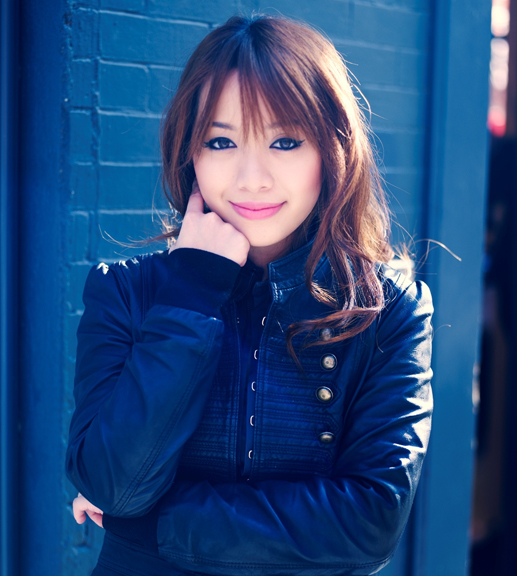 With millions of YouTube beauty how-tos uploaded weekly, it's no small feat that Michelle Phan's makeup tutorials have captured nearly half a billion views. Her distinctive videos are tightly edited and highly engaging, leading to her current partnership with Lancôme as the brand's official video makeup artist. Glow caught up with the makeup artist.
Why did you start making the videos?
About seven years ago, I started blogging about my college life and things I was interested in. Some of the readers asked me to do makeup tutorials. I thought it'd be great to do a video one and I used iMovie to produce my very first how-to. It got 40,000 hits just in that first week! People started asking me how to do different looks like a smoky eye and I kept making them. I didn't really have extensive makeup experience but my painting background helped me figure it out.
What does the Lancôme partnership mean to you?
I call it an "open relationship" because I'm still free to talk about other products I love. I think it's more genuine that way because I only highlight products that I truly love.
What do you love about making the videos?
I love editing the videos and I'm also a fan of incorporating a bit of storytelling which I'm doing more and more of lately. I think it's a good way to engage the audience.
Why do you think people love your videos?
I think it's because my style's always been consistent, I show people the look I'll be working on, I take them through the process and then I show them the look again. Overtime, the execution has become more sophisticated and polished but the core of the videos is still the same. People know exactly what to expect.
What are your summer plans?
Shooting a lot of summer makeup look videos. I have a masquerade party one planned which was inspired by a song I was listening on a flight and now we're making it happen.
Music is such a key part of your how-to videos, what are you listening to right now?
A lot of film soundtracks like Love Story, Schindler's List, and Braveheart. They really help me set the mood for the videos. I also work with a lot of indie bands to help promote their music.
What's one beauty advice you'd like to offer women?
You have to show your brows some love. Go to an eyebrow grooming expert, they're a work in progress and it might take you a while to get the perfect shape but they make a huge difference, so look after them.
What are your future plans?
YouTube has just invested in my production company so we're shooting videos that can be shown on TV. Their involvement means that I'm able to work with a team of 20 people instead of one, invest in great camera equipment that helps capture every single detail and elevate the content. My hope is that what I'm doing will allow other major beauty brands to step up their game and motivate me to keep getting better and better.
To check out Michelle's YouTube videos, visit www.youtube.com/user/MichellePhan
Samra Habib
Samra is Glow's online editor.
comments powered by