Destiny's Child
April 05, 2012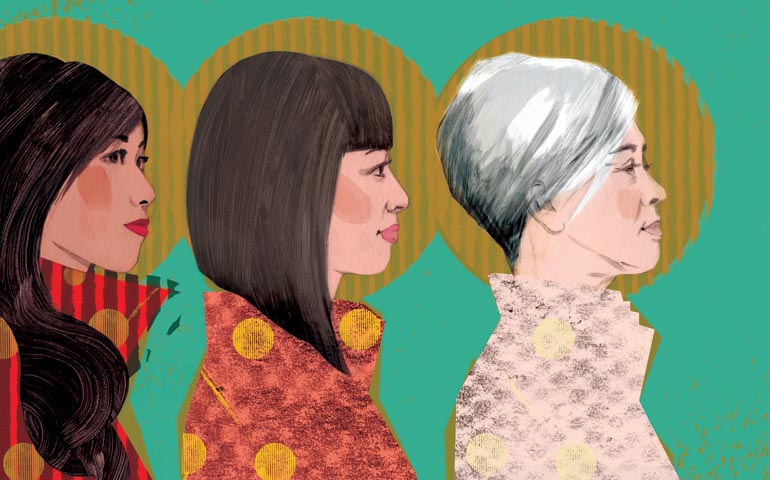 When I was in grade school, my Dutch-Indonesian grandmother would visit from Holland with bags of licorice for me, and vials of insulin, which were stored in the refrigerator, for her. Every morning, as she prepared her syringe, I'd bring her a vial. As she injected the insulin into her stomach, I'd watch—not with horror or concern, just with curiosity and the satisfaction that I was helping my oma.
Today I'm watching my mother live with Type 2 diabetes. While she doesn't take insulin, she does follow a disciplined regimen: She writes in her food diary every day, logs her blood-glucose levels each morning after the quick prick of a glucometer, and takes medications (Amaryl and Metformin) daily to help keep her blood sugar stable. For decades I have been witness to diabetes, and I'm beginning to wonder what my chance is of developing the disease. Will my three-year-old have it one day?
I meet with registered dietitian Indubala Shekhawat of the Don Mills Diabetes Education Centre in Toronto to learn more about the disease. Like me, she's at risk of Type 2 diabetes. We both have a history of diabetes in our family (in fact, nine out of 10 of my mother's siblings have Type 2 diabetes) and belong to ethnic groups that are at a higher risk of getting the disease (she's South Asian; I'm Asian).
My plan is to chronicle my journey into a must-read narrative (think "A Day in the Life of a Diabetic"), but my approach begins to lose steam. "There's no such thing as a diabetes diet," Indubala tells me within the first five minutes of our meeting. "You can choose from all the food groups. However, it's about when and how much you eat." Can we sell it as a Glycemic Index, low-carb, sugar-free or blood-type diet? She is not keen on that either. "I advise against fad diets. Follow Canada's Food Guide," she says. "It's easy to understand, and it's important to pick from all the food categories."

Juliette Lie Baxter
Juliette is Glow's Editor-In-Chief.
comments powered by