Denim Therapy
August 02, 2012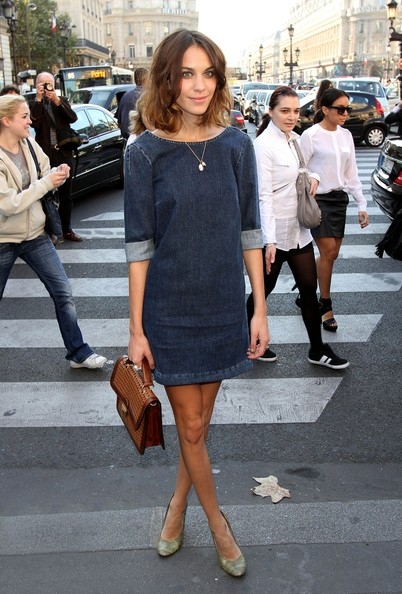 Want to make a tried-and-true classic match your summer clothing routine? Add these denim dos into your wardrobe with versatile styles.
The Vest
If you're itching to layer, but can't wait for fall, pair a vest over a basic tee. You can look rock 'n' roll without the rockstar lifestyle.
Glow Pick: Mango, $29.99, mango.com.
The Dress
If you prefer your denim dress-y, a collared frock with some fancy details will take you anywhere, whether you wear it with heels or brogues.
Glow Pick: TopShop, $65, topshop.com.
The Jeans:
If you've grown tired of denim brights, choose a neutral option. It has the ease of traditional blue, with an added elegance.
Glow Pick: Fidelity, $186, fidelitydenim.com.
The Romper:
Pack a lightweight romper to take you from beachy afternoons to chilly nights.
Glow Pick: A.P.C., $275, lagarconne.com.
The Shorts:
Can't stand the heat, but still want your dose of denim? Choose a pair of shorts that'll keep you cool and look cute for any occasion.
Glow Pick: Splendid, $37.44, theoutnet.com.

Mishal Cazmi
Mishal is the Assistant Beauty and Fashion Editor of Glow.
comments powered by