Winning Recipes
June 06, 2012
Peter Kaminsky, the author of Culinary Intelligence: The Art of Eating Healthy (and Really Well)
shares his recipes with Glow.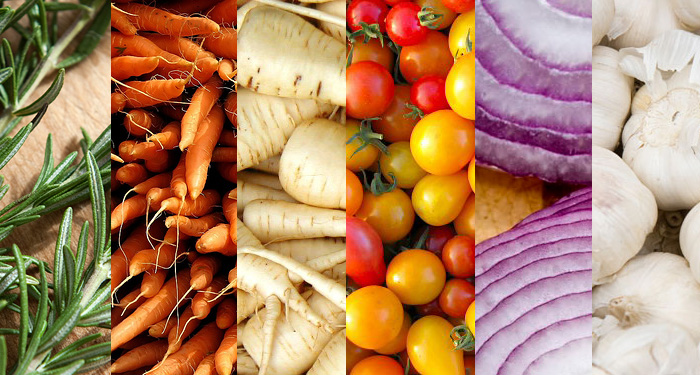 Winter Vegetable Roast with Maple-Mustard Vinaigrette
- 8 medium parsnips, peeled or scrubbed
- 8 medium carrots, peeled or scrubbed
- 4 medium red onions, peeled and quartered
- 2 heads garlic, halved
- 1⁄2 cup plus 4 tablespoons olive oil
- 8 sprigs fresh thyme
- 4 sprigs fresh rosemary
- Salt and freshly ground black pepper to taste
- 40 cherry tomatoes, halved
- 4 tablespoons lemon juice
- 4 tablespoons capers, roughly chopped
- 1 tablespoon maple syrup
- 1 teaspoon Dijon mustard
Directions:
1. Preheat oven to 350 degrees.
2. Peel parsnips and carrots; depending on size, cut lengthwise in half or quarters, about 4 inches long.
3. In a large bowl, toss parsnips, carrots, onions, and garlic with 1⁄2 cup olive oil, thyme,
rosemary, salt, and pepper.
4. Spread vegetables on one large sheet pan or two smaller pans, and place in oven. Roast for about an hour, turning vegetables once or twice, to get a nice crust on both sides.
5. Meanwhile, heat large skillet, and fi lm with 2 tablespoons olive oil. Add tomatoes, cut side down, and caramelize (no more than 10 minutes). Sauté in two batches. Remove to bowl, and set aside.
6. While the vegetables are cooking, whisk together remaining 2 tablespoons olive oil,
lemon juice, capers, maple syrup, and mustard.
7. Place warm roasted root vegetables on serving platter, and pour dressing over the vegetables. Top with caramelized tomatoes.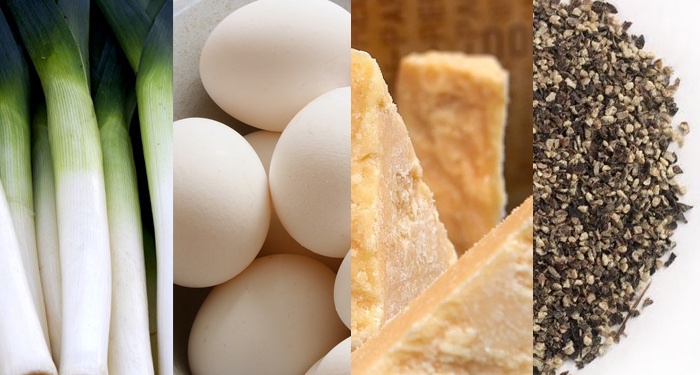 Sunday Frittata with Frizzled Leeks
- 2 leeks, halved, cut lengthwise into strips no wider than a strand of spaghetti, and very well rinsed to remove all grit
- 3 tablespoons olive oil
- 8 to 10 eggs, lightly whisked
- 1⁄2 cup freshly grated Parmesan cheese
- Freshly ground black pepper
- Coarse salt to taste

Directions
1. Preheat oven to 350 degree.
2. In an ovenproof skillet, sauté the leeks in 2 tablespoons olive oil over very low heat (just the hint of a sizzling sound) for about 10 to 15 minutes until crispy and golden brown.
3. Remove from skillet and set aside.
4. In the same ovenproof skillet, add remaining olive oil and heat for 30 seconds. Pour in whisked eggs.
5. Adjust heat to low (just above simmer), and let the eggs begin to set, undisturbed for a minute.
6. Remove skillet from stove, and place in the top third of the oven.
7. After 3 or 4 minutes, check to see how cooked the eggs are. They should still be slightly
runny in the middle.
8. Taking a small handful at a time, distribute the leeks over the eggs and continue to cook.
9. After 2 more minutes, turn the oven to broil setting. Sprinkle the grated cheese over the entire
surface of the eggs.
10. Broil for 1 to 2 minutes. The frittata will puff up, and the edges should be golden brown.
11. Season with black pepper and salt.
12. Cut into pielike wedges, and serve.

comments powered by