Control. Alt.
April 24, 2012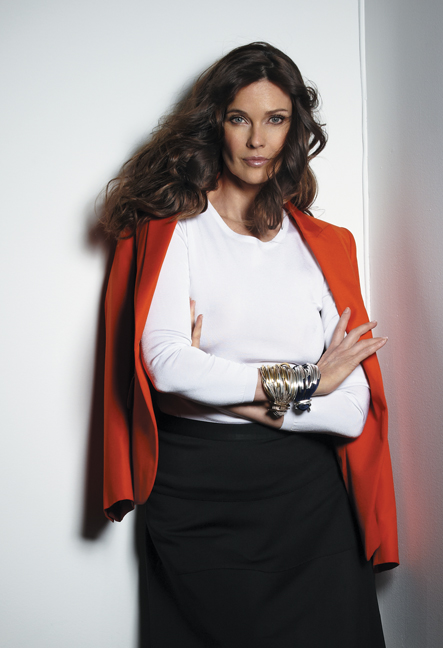 "I've never been so proud to be involved with something," says Alt, with such pep that you think, "If that's what comes from eating—or moisturizing—raw, then pass the germinated walnuts, please."
Not that Alt, still vibrant at 51, has ever wanted for energy. Seemingly unstoppable, she has pursued a variety of endeavours: calendars, posters, an aerobics video produced by Cosmopolitan magazine, an album and a couple of novels, This Year's Model and Model, Incorporated.
And that's not to mention her screen career. "My focus is towards the future," she says, explaining that she doesn't keep count of things she's done in the past. However, IMDb (the Internet Movie Database) does, and it lists 30 movie and TV titles in which she has appeared as herself, ranging from The Tonight Show Starring Johnny Carson to the first season of The Celebrity Apprentice. There are also the 57 titles in which she has appeared as an actor, among them a miniseries for Italian television and Nero Fiddled, the latest movie from Woody Allen, due for release this summer. "If they cut me out completely, the experience was still fantastic," she says in the worldly-wise voice of a pro who never takes anything for granted but is always willing to play.
Alt admits to being impulsive, but growing up in Long Island, New York (she now calls Ottawa home but maintains an office in New York), she learned to be canny, paying attention to her mother's skills in managing the household's finances. "My father used to say, 'I wouldn't have a pot to piss in' if it wasn't for my mom," says Alt, though she credits her dad, who was also a military man, with teaching her self-reliance and discipline.

David Livingstone
David writes on fashion for Toronto Star, Elle and FASHION.
He's the Editor-In-Chief of Men's Fashion
comments powered by